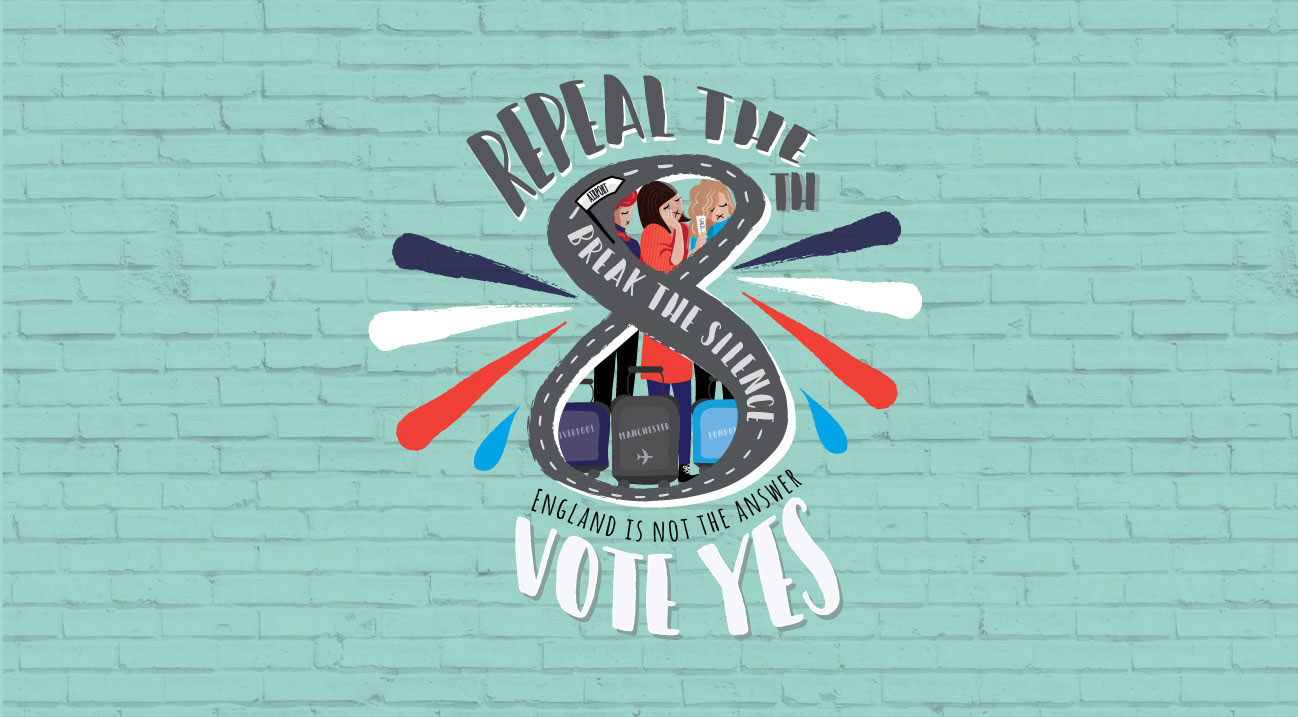 Repeal of the Eighth Amendment campaign illustration
I am one of the lucky ones who has not gone through the horror of having to make such a monumental decision as abortion with a crisis pregnancy but I know plenty of women who have; close family members, and friends alike who have to come to terms with the struggle, loss and heartache that comes with abortion and had to go through all of it silently. All of them thought deeply about their decision. 
Every day 12 women and girls from Ireland have an abortion – 9 travel to the UK and at least 3 risk a 14 year prison sentence to take safe but illegal abortion pills.
 I believe it is time to stop ignoring those women and their struggle in this country and time to help and comfort them openly in their greatest time of need.
The referendum on repealing the Eighth Amendment will take place on Friday, May 25. Please vote YES.